Alto do Parque Condos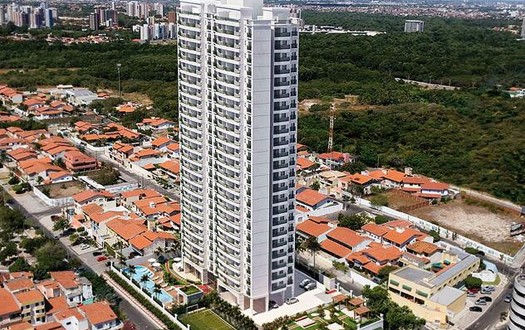 About this property
Price Range :

R$304,800 - 304,800

$304,800 - 304,800

€99,934 - 99,934

*currency rate is provided by Google Finance

Address :

Rua Deusdedit Costa Sousa, 67

City :

Fortaleza

State :

Ceará

Category :

Appartment

Contruction Year :

2012

Area Range :

732 - 732 sq. ft.

Bedrooms :

3 - 3

Bathrooms :

1 - 2

Parking Spaces :

1

Garages :

0

Pool :

yes
Property description
THE PRIVILEGE OF LIVING WITH THE LARGEST URBAN PARK IN LATIN AMERICA
A privileged location, with quotes neoclassical design, lightness and functionality. Now imagine all this in perfect harmony with nature. And nature, in this case is nothing less than the Coco Park. This is the scene of the latest enterprise Mota Machado: High Park. Our latest venture in the neighborhood that has become a reference brand in Fortaleza Mota Machado.
HIGH PARK. BECAUSE LIFE IN AX MOTA MAKES ALL THE DIFFERENCE.
The Coco Park is situated in the heart of Fortaleza. And thanks to their forests and swamps of rare beauty, works like a real lung. In Coco, which is no shortage of leisure options: urbanized area with an amphitheater, leafy public squares, sports fields, tracks for jogging, playgrounds, space for concerts and events, sports competitions, nature trails and environmental education. For these and other reasons, Mota Machado chose to deploy the High Coco Park. After all, it makes all the difference in quality of life to live. Because this is living in Mota Machado.
Quality of life and well-being begins at home. But happiness to be complete, they have to continue when you leave it too. The High Park is an ideal venture: it is surrounded by several parks and green areas, perfect spaces for children to grow healthy adults to relax and live the best life has to offer. Welcome to the High Park and happiness.
START THE DAY WITH THE RIGHT FOOT. EVERY DAY.
A project that combines class and sophistication with the comfort and quality that your family deserves.
Nature is wise. BUT ALSO DO NOT MAKE OUR ARCHITECTS FOR LESS.
2,500 m² of leisure area
Deck with barbecue gourmet
Gardens planned
Solarium
Grassy field
HEALTH. Tai A WORD THAT GOES WELL IN BOTH PARTIES AS THE HALL OF FITNESS.
The High Park has everything to take care of you body and mind. Environments designed for those who want to be entertained or distracted, edit, or rest. Anyway, to do whatever you want. Even nothing.
Ballroom integrated into the recreation area
Fitness
Sauna
REALLY ALL IN NATURE BECOMES: TURN TO ADULT CHILDREN
Playground
Square gardens
Kids room
Square babies
YOU WILL ENJOY THE VIEW AS A TRUE SPECTACLE. And cabin.
Meet and greet DESIGNED ESPECIALLY FOR FRIENDS, FAMILY AND HAPPINESS.
68m ² of private area
3 bedrooms, a master suite with balcony
Living and dining on the balcony integrated
Kitchen / Service Area
STRENGTH OF MORE THAN 40 YEARS OF MARKET. Guarantees for over 3 million square meters to build and deliver.
Since the location is a privilege to live here. High in the Park you'll find everything you want and a little more. In addition to having the entire infrastructure of parks, schools, supermarkets and everything you need on your side, you will still live with peace of mind that only a place like this can offer.
Developer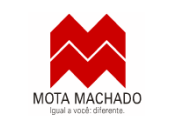 Mota Machado
Address:

Av. Dom Luis 880
Fortaleza
CE

Phone:

+55 85 3208 1100
Other listing by this developer